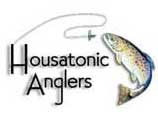 Availability for 2020
April: 5-9,11,12,14,15,18-21,27,29
May: Other guides available.

June: 6-10,12-17,19-26,28,30

Please note that all Tues & Thurs are 1/2 days only in the afternoon/evening.
Note: I do not have a rain or shine policy. We only go if we think the fishing is worth it.  If the weather is poor or conditions marginal then we reschedule for another day. I want to catch fish just as much as you do.....maybe more.  The idea is to have a good time while we are on the water not for me to simply collect a guide fee.
Catch of the week Photos
             Julie's first pike on a fly & hours later a trophy bass Aug 15, 2019
Chip Bates with a good carp on the Housy Aug 12, 2019