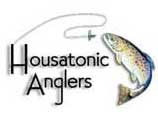 Availability for 2022 
June:     
              James: 22,23,26
July:  Rob: 10-13,15,21,23-27,29-31
August - November:  Wide open please request dates.
Note:  Tuesdays & Thursdays are half day afternoon/evening trips only.  I work with several talented guides, including my son James, who is going into his 5th season of guiding. His schedule is posted above. To reach James shoot him a text 860-480-9204.
Click on Patagonia Website above for info on my hosted trips to Argentina and Chile for January 2023.  I have one open spot with Chucao Lodges and two spots open with Cinco Rios in Chile. 
Also:  I am running a trip to Mars Bay Lodge in South Andros from March 18-25, 2023.  I have a few spots available!
Catch of the week Photos
Some recent catches on the Housy