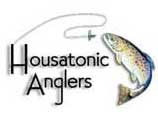 Spring/Summer Availability for 2019
April: 1-15, 17,18, 23(half)

May: Other guides available.  Please inquire.
June: 16, 17, 20(half), 24, 27 (half), 29,30
July/August:  Wide open. Choose your day!
Note: Other excellent guides available if I am booked or for group outings!
I do not have a rain or shine policy. We only go if we think the fishing is worth it.  If the weather is poor or conditions marginal then we reschedule for another day. I want to catch fish just as much as you do.....maybe more.  The idea is to have a good time while we are on the water not for me to simply collect a guide fee.
Catch of the week Photo
My friends Carl (w/ bow) & Greg (w/brown) March 3, 2019