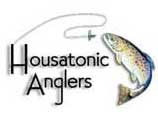 Availability for 2020  
Note: My son James is available for the rest of May and June!
June: 21-26,28

July: 1-10, 22-26 
Aug: 6,9,10,14-16,18-30
Please note that all Tues & Thurs are 1/2 days only in the afternoon/evening.  As we move into late spring it only makes sense to fish early or late.  Mid day will be slow going unless it is overcast and cool.
Catch of the week Photo
While fishing with guide and boyfriend, Greg Lethbridge, Abby landed this trophy brown.