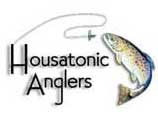 Availability for 2021 
April: Booked.  Excellent guides available.
May: Booked. Guides available.
June: 20,28,30
July:  2-20 Alaska & Kamchatka ( I have a couple spots open.  Check out Aniak River Lodge.
          21-30 Wide Open
Aug: Wide Open
Note:  Thursdays are half day afternoon/evening trips only.  Also.  I work with several experienced/talanted guides in the event that I am booked on the day you want to fish or if you have a group of more than 2 people.
Catch of the week Photo
Roy (top) with a beauty on the Farmington & my son James (right) getting it done with clients on the Housy 5/13/21