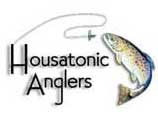 Availability for 2022 
 August: 20,22-25 (Half days only).
September: 9,16-19,21,23,25-27,30
October: 3-5,7,9,10,11,16,18,21,23-28,30,31
November: 1-23
Note:  Tuesdays & Thursdays are half day afternoon/evening trips only. I work with several great guides who may be available in the event that I am booked or we have a group of 3 or more anglers.
Click on Patagonia Website above for info on my hosted trips to Argentina and Chile for January 2023.  I have one open spot with Chucao Lodges and two spots open with Cinco Rios in Chile. 
Also:  I am running a trip to Mars Bay Lodge in South Andros from March 18-25, 2023.  I have a few spots available!
Catch of the week Photos
Some recent catches on the Housy