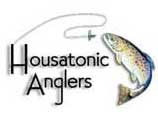 Availability for 2020  
Note: My son James is available for the rest July and early Aug for bass and pike floats!
July: 7,8,10-13,17,19,26
Aug: 9,14-17,19-29
Sept: 1-8,11-13,17-19,22-26,29,30
Oct: 2,3,4,7-12,14-18,21-31
Please note that all Tues & Thurs are 1/2 days only in the afternoon/evening.  As we move into late spring it only makes sense to fish early or late.  Mid day will be slow going unless it is overcast and cool.
Catch of the week Photo
Randy Schott on the Farmington June 19, 2020.  This brown took a small sulfer dry
using 7x tippet.  Now this fish may not look 20+ inches but it is.  Randy stands 6'4"